Day 12 of Digital Photography School's Fantastic 12 Days of Christmas Sale is on, so I'm going to hand you over to DPS's Happy Elf #1, Jasmin Tragas for the great news.

On the twelfth day of Christmas dPS gave to me…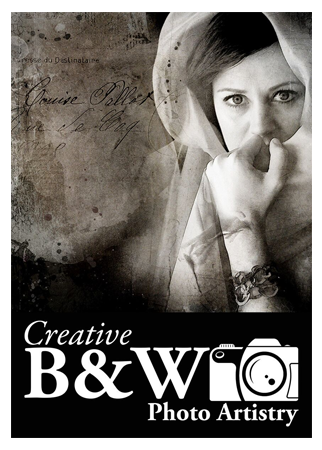 Sebastian smashed every dPS record last year with his Fine Art Grunge Composition course. Now he's back, with his bigger, better and brand new Black & White Photo Artistry course!
… and you can save 60% on the regular price right now.
http://www.greatphototools.com/blog/2015-DPS-12-Day-Sale
This course brings together all the best photo artistry approaches and techniques from the original course and expands on them within the realm of creative black and white.
You'll discover the pro secrets for producing stunning works of photo art. Awesome, intricate black and white compositions fit for print and canvas. All while honing your own photography skills!
Ready to create the most artistic photo works of your life? Grab this deal with a 60% saving today only!
Here's the link to order:
http://www.greatphototools.com/blog/2015-DPS-12-Day-Sale
This huge offer to this brilliant course not only comes with lifetime access, but also a heap of extra bonuses. You'll get FREE software, bonus LightRoom presets and more.
We think it's a stunning final deal in the 12 dPS days of Christmas and well know you'll cherish everything it will teach you about black and white photography artistry.
All the best
Jasmin Tragas
Happy Little Elf # 1.
Digital Photography School
PS: Whilst it is our last deal of the sale – if you thinking we're done – think again! We have something special for you tomorrow as well.
* * * * *
This is ANOTHER GREAT DEAL from the great folks at Digital Photography School! And, as I remind you all the time, I've NEVER been disappointed in the quality of the information with any DPS books I've purchased or any of their recommendations! And, at this price, you can't beat this deal. A great gift, both for yourself and those to whom you give.
The important thing is to use this link: http://www.greatphototools.com/blog/2015-DPS-12-Day-Sale to grab these deals as that's the only way to get the special pricing (and as I write this, there are less than 21 hours left).
And, as Jasmin says, even though they've gone through their full 12 days, and tomorrow it will be Christmas, you'll want to turn on your computer to see what DPS has for you. I'll get up early to post the link for you then. – and if this year is anything like last year, it'll be great!
Merry Christmas…