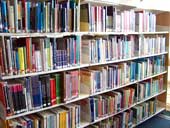 In all the years I worked at Minolta and later for myself, I have always benefited from knowledge shared by the many people I had the pleasure of learning from and with. I learned that there was no way I could pay these people back for what they willingly shared with me, and came to understand that as I learn more, and, "Share it Forward," with others, that is how I pay back those who helped me. So here is my, "Pay it Forward" page of resources that have helped me grow my business, and I offer them to you to help you grow your business. You might want to bookmark this page so you can refer back often as your needs change. Also, I will be adding resources as I find them. I hope these help!
Please Note: Some of the links on this page are, "Affiliate Links." This means that, at no additional cost to you, I may earn a commission should you purchase from that site. But as you would expect, I only recommend people and companies with whom I already do business, or have done business with in the past, and whom I trust and respect, and I recommend them because I find that they are helpful and useful, not because of any small commissions I make should you decide to purchase from them. Please do not spend any money on any products unless you feel you need them or that they will help you achieve your business and personal goals.
Photography Book Reviews
As a person looking to save money in your business and in your travel planning, you most likely will be looking to save money on your photography, and the best way to do that is to become your own good photographer. Whereas I have had many years of, sometimes expensive, trial an error learning to take pretty good photos (and I have the bad shots to prove it!), today, there are an amazing number of great photography books that you can quickly use to learn to take great photos – save yourself lots of the learning time and expense that I went through. For instance, I have reviewed several great books on photography, books I have purchased, read, and learned from myself. Here are some of these photo book reviews:
Photo Nuts and Bolts by Neil Creek – The first of a series of four great books on the basics and mechanics of photography.
Photo Nuts and Shots by Neil Creek – The second in Neil Creek's photo basics course gets you going on good exposure and good composition.
Photo Nuts and Gear by Neil Creek – Neil Creek's third book looks at the actual gear, what you might want for what types of photos you might want to take.
Photo Nuts and Post by Neil Creek – This is Neil's great exploration of what can be done with photos after the shutter is clicked to take a good photo up to a great photo that you will proudly show to friends and family.
Living Landscapes by Todd and Sara Sisson – Todd and Sara explore exploring with your camera, developing your eye and technique for those great photo that you will definitely want large prints of to decorate your walls.
Natural Light: Mastering a Photographer's Most Powerful Tool by Mitchell Kanashkevich – The title says it all… using just you camera, no additional lighting – this is a great book for travel photographers who want to carry as little equipment as possible.
Starting Your Own Wedding Photography Business – Nick Smith has created a wonderful, and astonishingly reasonably priced book, Digital Wedding Secrets: Tips Tricks & Techniques for Breathtaking Wedding Photography
Sell Your Digital Photos – Michael Kryzer and David Goldsmith, your Camera Career Team have created "Sell Your Digital Photos." They take a very good look at the very active and, with the right photos, very profitable, stock photography market.
Trick Photography and Special Effects – In about 180 pages, Evan Sharboneau takes you through literally HUNDREDS of special effects that you can create in your camera, in a graphics editing program like PhotoShop, or with some other new programs that can produce some STUNNING results from your photos.
Make $$$ Taking Local Photos – John Carroll's basic point is that there is quite a bit of money to be made taking photographs locally for newspapers, at children's parties, for people who want good photos for eBay, selling cars online, etc. His book maps out one path to success in this business.
Blogging and Blog Based Web Sites
WordPress: The #1 Blog Publishing Platform – plus the quickest and easiest way to build a productive web site. It is wonderfully free and an amazingly easy tool to build and customize your own web sites– and they have great support. As you might expect, all of my blogs use WordPress.
Woo Themes

:

Though you can get thousands of free WordPress themes (one of the many WordPress benefits), as you might expect the better, more useful, and productive themes are premium WordPress themes.
The Socrates Theme: This is the WordPress theme and framework on which the Great Photo Tools Blog runs. Socrates promises out-of-box search engine optimization, faster page load times, maximum readability to engage and hold reader's attention, and point-and-click design and font controls.
S.B.I. – The Power Path to Productive Web Sites
For those just starting out, and have NO background and NO experience in researching and building web sites, Key Evoy's Site Build It! is an outstanding way to start – I have a Site Build It! site (not this one), and really like the knowledge that SBI teaches to get a site up, running, and productive. Though there is more work in this path than some methods of creating your own site, the very reasonable cost makes SBI a great way to not only start the online part of your business, but also maintain your business online presence.

Web Site Hosting
HostGator.com: All of my websites (plus my church's and my wife's) are hosted at HostGator. One of their many great features is easy, 1-click automatic WordPress installation and excellent customer service. I highly recommend HostGator.
BlueHost.com If you are looking for a web host to compare with, you can't beat BlueHost. It is, justifiably, just as popular as HostGator, with just as many adherents, also has 1-click WordPress installation and a host (chuckle) of other outstanding features. Though I am not with BlueHost at this time, I used to be, and think they were fine – and they have gotten better. When I switched, HostGator was a bit better, but now, they are probably pretty much equal.
Both companies use cPanel for user control of your web site – probably the most commonly used control panel around – and very easy to use. By all means look at both web hosting companies and choose the one that best suits your needs and situation.
Product Distribution & Shopping Carts
ClickBank: Probably the top name in digital products retail distribution. Decently priced, but their affiliate program helps you sell your products – really cool.
PayPal.com: PayPal is really the easiest way to handle money on the web. It interfaces with almost everything, and makes international transactions a breeze. I've had eBay sales to England, China, Hong Kong, Italy, Poland, etc., and all have been handled without a hitch – all I see is US Dollars, but buyers see their local currency – nice.
Keyword Research
One of the keys to building productive web sites and doing business on the web is dealing with Keywords. Finding out what keywords that people who are looking for you are searching lets you incorporate those keywords into your site that makes it attractive to the search engine. Here are several of the top keyword research tools available.
Google AdWords Tool: Probably the first choice in keyword tools, especially for people starting out – and especially because it's free. Though it is designed to help with Google AdWords Campaigns, the insight it provides (again, for free!) helps you create sites and pages that are attractive to search engines.
WordTracker: This is the leading tool, but a bit on the expensive side, especially for smaller firms and start ups.
SEO Book Keyword Suggestion Tool: Another fantastic keyword research tool, with even more information and numbers to compare and select the perfect keywords.
Images & Photos
Your web site and your blogs should not just be miles of copy. The copy needs supporting imagery, and there are several places to get good, legal, and inexpensive photos and graphics to use to keep your pages interesting.
Again, make sure you read all the fine print before you use images. 99.99999% of the time, they are under copyright ©, and you don't want to steal stuff – any more than you would want people stealing stuff from you.
Advertising Stuff
Google Adsense: Generate income by placing relevant ads on your website by advertisers using Google AdWords. (Look just under the header up avove – this is a Google AdWords Ad Unit.) This program is free, but you have to register for an account (if you already have a Gmail account, you are registered).
Google Adwords: This is the Google advertising for which you pay per click. But it also has a great free tool for researching keywords (mentioned above). It starts, again, with your Gmail account.
Testing Results
Google Analytics: Google's free website tracking and analytical tool. A must have for anyone with any type of website.
Clicky: Clicky is just like Google Analytics, except it's easier to use, and you can view how many people are on your site (and what they are doing) in real time! Your first site is free.
Google Optimizer: This is another free tool from Google where you can test different webpages of the same content, only changing one or two things, so you can see which one works/converts best. It's basically a website optimizer testing tool.
If that isn't enough, well, I don't think so either, so I will be adding resource links as I find them, try them, and recommend them, so check back here from time to time to see what's new and how it can help you with your business.
Thanks…