Day 11 of Digital Photography School's Fantastic 12 Days of Christmas Sale is on, so I'm going to hand you over to DPS's Happy Elf #1, Jasmin Tragas for the great news.

On the eleventh day of Christmas dPS gave to me…
It's the second last deal of our 12 days of Christmas sale and I'll let you in on a little secret.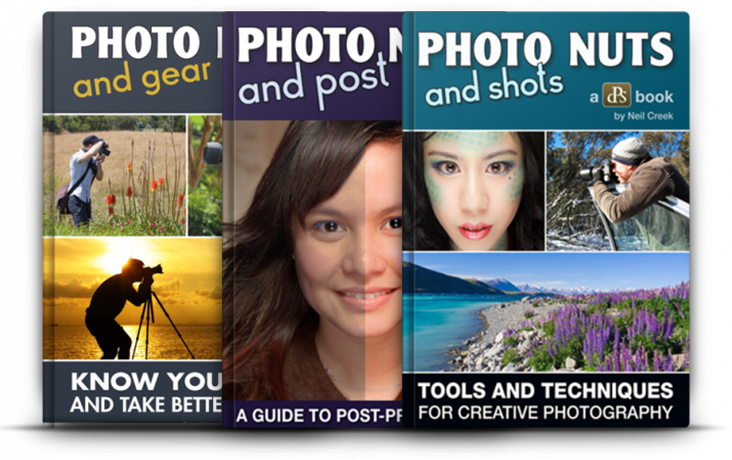 This is the last deal featuring our eBooks.
Rather than pick a few to share, we thought we'd put EVERY single book we haven't featured yet on sale for just $10. (Note from Dan… I'm only showing one book bundle here – go look at their page to see ALL the great books they have on offer today!)
Check them all out here:
http://www.greatphototools.com/blog/2015-DPS-12-Day-Sale
Even our $50 Going Pro eBook is just $10. It's a $10 eBook spectacular! There's also no limits, grab as many as you like. But only in the next 24 hours.
Oh and our friend Ed wanted to chip in too…
If the day wasn't big enough, we've put some bundles together with even bigger discounts and our good friend Ed Verosky has included his own amazing bundle.
There's so many deals to be had. You've got to check them all out before time runs out:
http://www.greatphototools.com/blog/2015-DPS-12-Day-Sale
All the best,
Jasmin Tragas
Happy Little Elf # 1
Digital Photography School
* * * * *
In addition to several other DPS books, I've purchased and reviewed Neil Creek's eBooks here, here, here and here, and, #1, I learned a lot, and #2, I really like Neil's style of teaching. So this is A REALLY GREAT DEAL from the great folks at Digital Photography School! And, as I remind you all the time, I've NEVER been disappointed in the quality of the information with any DPS books I've purchased or any of their recommendations! And, at $10 each, you can't beat this deal. And, of course, the Ed Varovsky bundles will sweeten your day. Great gifts all, both for yourself and those to whom you give.
The important thing is to use this link: http://www.greatphototools.com/blog/2015-DPS-12-Day-Sale to grab these deals as that's the only way to get the special pricing (and as I write this, there are less than 21 hours left).
So click on the link http://www.greatphototools.com/blog/2015-DPS-12-Day-Sale to the DPS Page and be amazed at the fantastic deals they have for you today.
We're getting close to Christmas, so watch out tomorrow for the Day 12 Deals – and if this year is anything like last year, it will be great!
Merry Christmas…